KCLY and KFRM are partnering with neighboring communities to share information about missing Kansas kids.  We have personally seen how a simple share can make a difference in finding these children and bringing them home.  This week's Missing Kansas kids are:
16 year old Lia Dan Weber of Great Bend, Kansas.
15 year old Jayden Hanner of Kansas City, Kansas.
16 year old Brian Gilliland Jr., of Parsons, Kansas.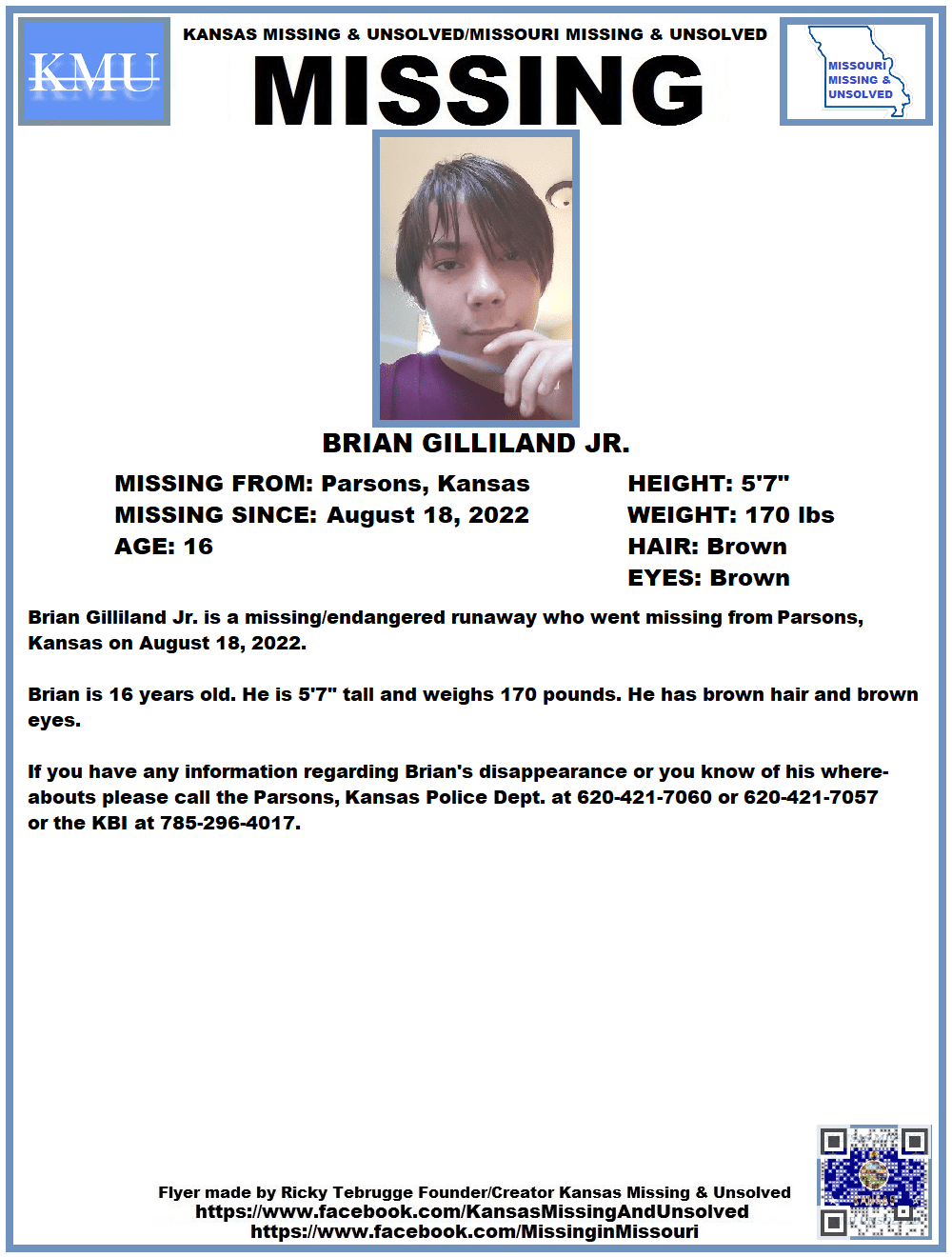 18 year old Shaqwayne "Queen" Hensen of Olathe, Kansas.
15 year old Trinity Sproul of Salina, Kansas.
17 year old Breanna "Bre" Meeks of Lenexa, Kansas.
Help bring these Kansas kids home by sharing this post and keeping an eye out for them. If you see them, contact law enforcement right away.