KCLY and KFRM are partnering with neighboring communities to share information about missing Kansas kids.  We have personally seen how a simple share can make a difference in finding these children and bringing them home.  This week's Missing Kansas kids are:
5 year old Tywan Wilson and 3 year old Tyzajai Wilson from Wyandotte County, KS. They have been missing since June 8, 2021. It is believed that they are with their non-custodial mother Jayneisha Brown and her boyfriend.  Both should be considered armed and dangerous.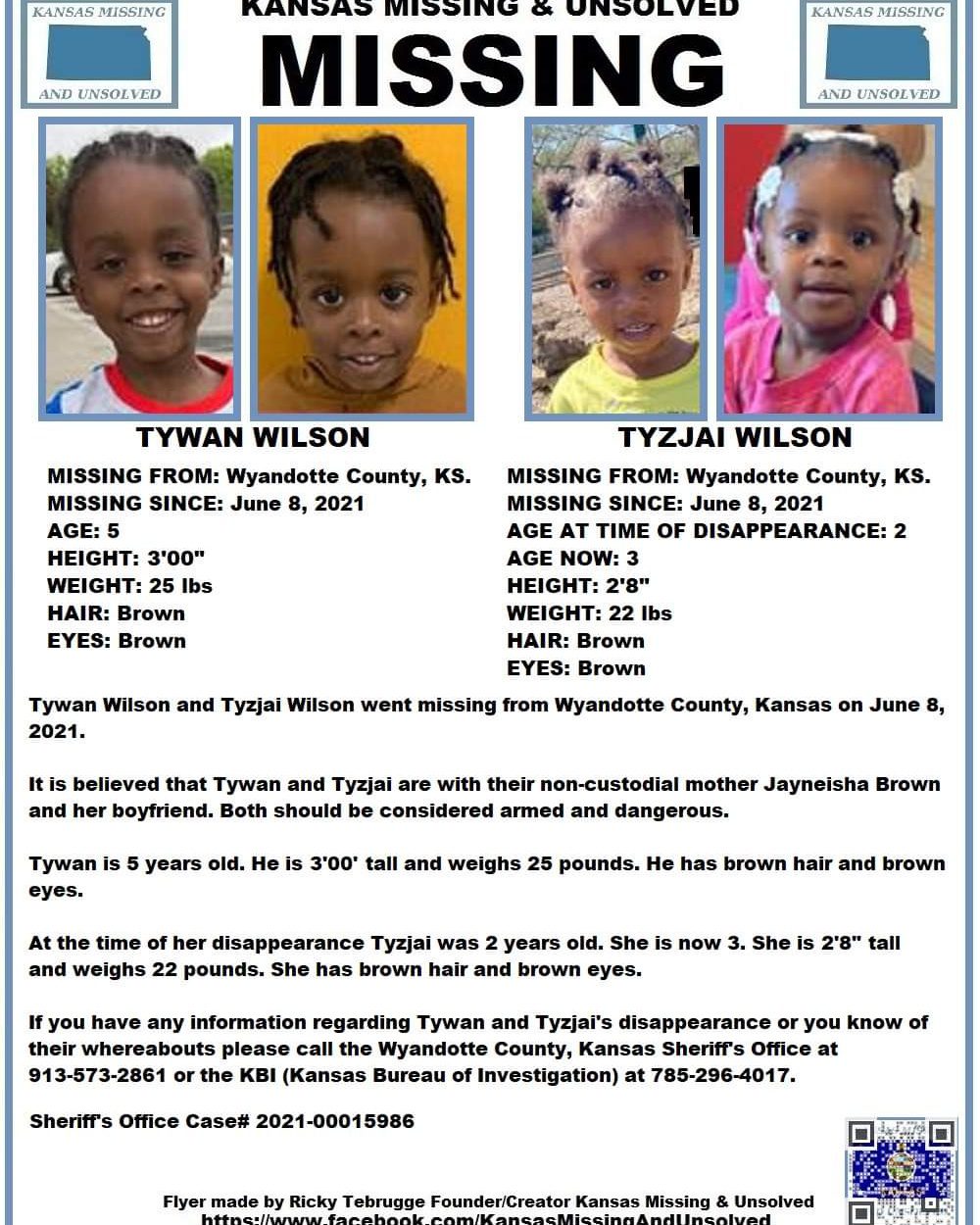 15 year old Kayla Titus from Hutchinson, Kansas.  She has been missing since July 10, 2021. It is believed that Kayla is with her boyfriend and they may have been going to Colorado.
16 year old Braiden Hall from Wichita, Kansas. She has been missing since January 3, 2022.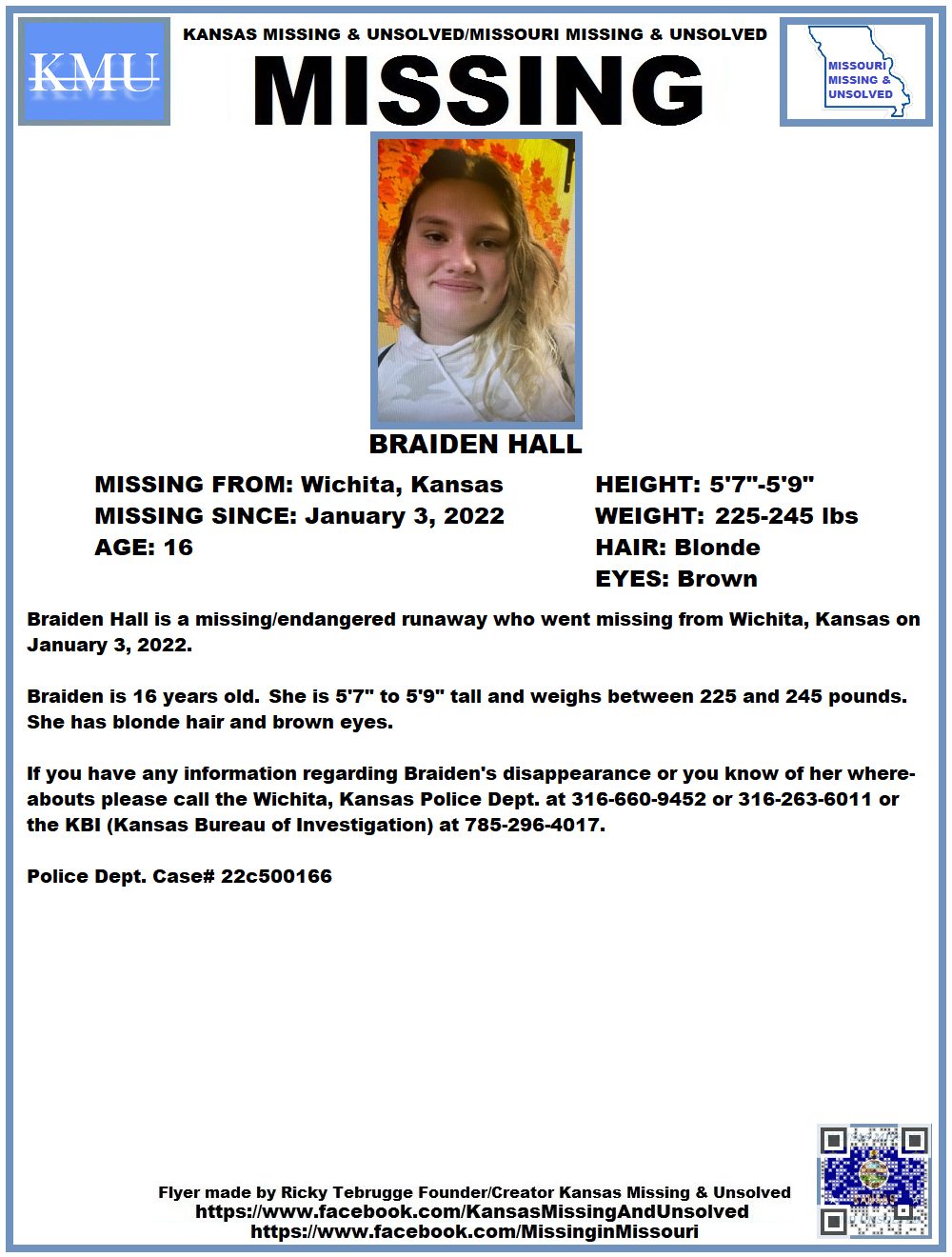 Help bring these Kansas kids home by sharing this post and keeping an eye out for them. If you see them, contact law enforcement right away.