KCLY and KFRM are partnering with neighboring communities to share information about missing Kansas kids.  We have personally seen how a simple share can make a difference in finding these children and bringing them home.  This week's Missing Kansas kids are:
15Year old Davontae "Tae Tae" Garrett of Maise, Kansas. .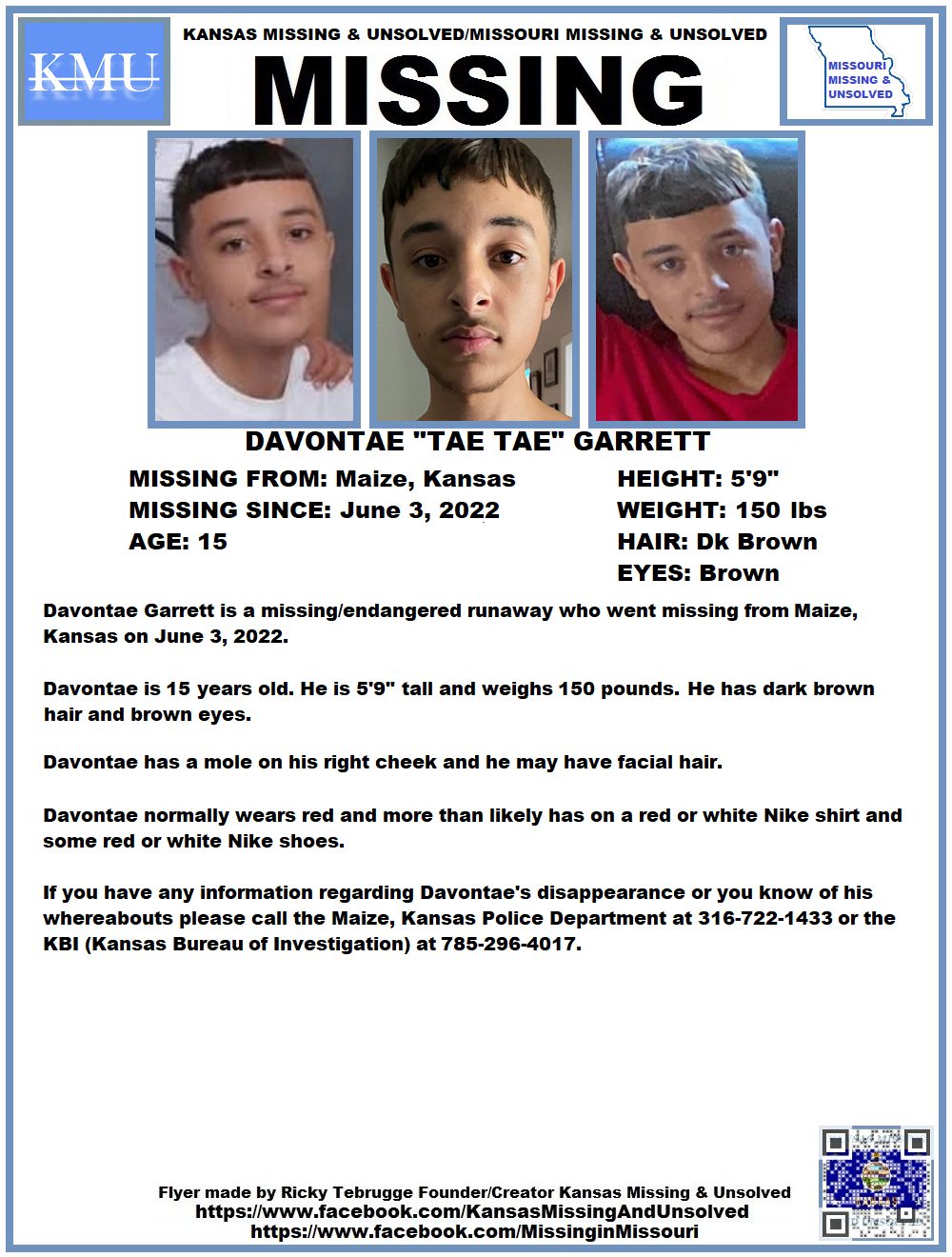 17 year old Allannahha Lornes of Coffeyville, Kansas.
17 year old Leonel "Leo" Sanchez-Sagarnaga of Topeka, Kansas.
Now 57 year old Margaret Mae Tighe of Manhattan, Kansas.  She has been missing since November 24, 1998.
Now 66 year old Stevie Scott Hammerle and 62 year old Joseph "Joe" Grashner of Manhattan, Kansas.  They went missing August 22, 1981.
Now 50 year old John Lee Krafft III of Hutchinson, Kansas.  He has been missing since November 2, 1992..
Help bring these Kansas kids home by sharing this post and keeping an eye out for them. If you see them, contact law enforcement right away.