KCLY and KFRM are partnering with neighboring communities to share information about missing Kansas kids.  We have personally seen how a simple share can make a difference in finding these children and bringing them home.  This weeks missing Kansas children is Heaven Caylor and Hanna Shafer.
Heaven Caylor is a missing/endangered runaway that is 17 years old and has been missing from the Fort Scott area since June 24, 2021.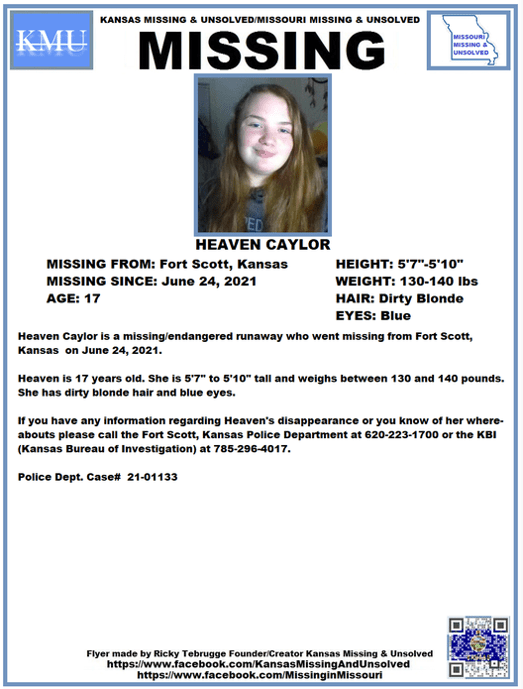 Hanna Shafer is a missing/endangered teen that is 16 years old and has been missing from the Pratt, Kansas area since December 28, 2020.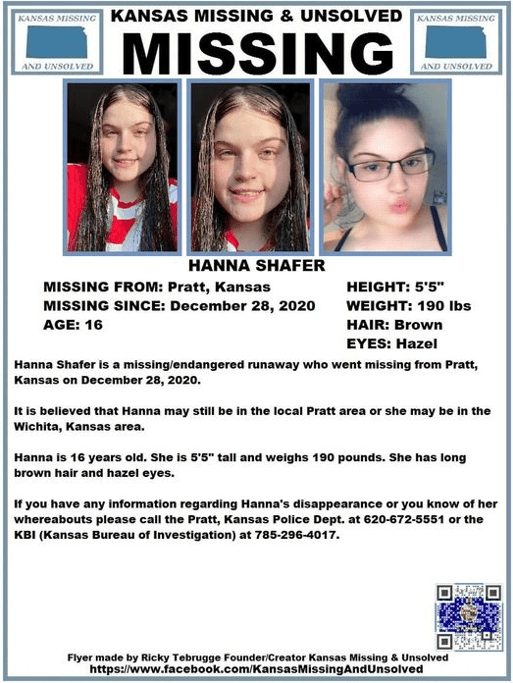 If you have any information on the whereabouts of these children, please call the authorities on their flyer or KBI (Kansas Bureau of Investigation) at 785-296-4017.
Janet Schnell covers state and local news for KFRM and KCLY. You can follow the KCLY or KFRM Facebook page for more stories.
KFRM covers news from across the state of Kansas, the Northern part of Oklahoma, and Southern part of Nebraska.
KCLY coverage area includes the nine counties of Clay, Cloud, Dickinson, Geary, Marshall, Ottawa, Riley, Republic, and Washington.
KCLY or KFRM stories and photos may be republished by news media at no cost with proper attribution and a link to https://www.kclyradio.com/news/ or https://kfrm.com/