Washington County, KS-
TC Energy Corp. has shut down the Keystone Pipeline as they respond to an oil spill that is flowing into Mill Creek, and residents in Washington state there is a strong smell throughout the city.
BNN Bloomberg reported that the Calgary-based company said the shutdown happened at 8 p.m. on Wednesday after a pressure drop was detected in the system.
The affected segment of the pipeline has been isolated and the company stated that they had deployed booms to control movement of the oil.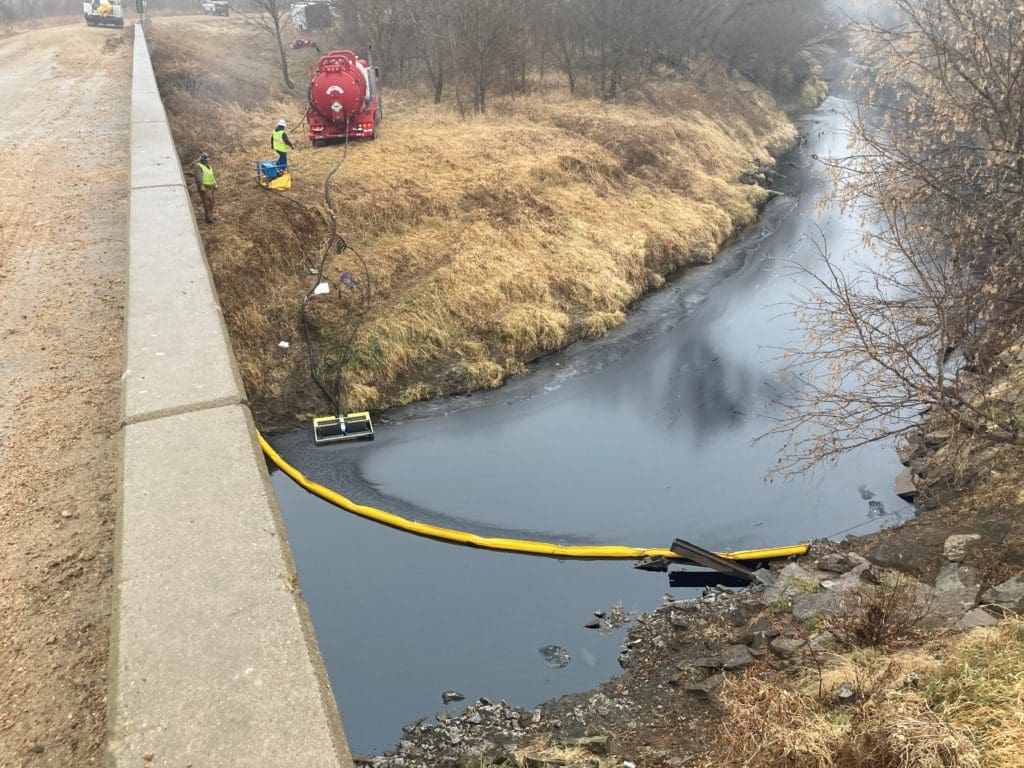 It is unknown at this time how much oil has been leaked before it was found and the agency continues to investigate the cause of the leak
The pipeline carries crude oil supplies through Canada and the U.S. and splits to carry oil to Illinois and Texas.
No timetables have been given for when the Keystone pipeline will restart.
This is a developing story and we will have more once it becomes available.
Janet Schnell covers state and local news for KFRM and KCLY. You can follow the KCLY or KFRM Facebook page for more stories.
KFRM covers news from across the state of Kansas, the Northern part of Oklahoma, and Southern part of Nebraska.
KCLY coverage area includes the nine counties of Clay, Cloud, Dickinson, Geary, Marshall, Ottawa, Riley, Republic, and Washington.
KCLY or KFRM stories and photos may be republished by news media at no cost with proper attribution and a link to https://www.kclyradio.com/news/ or https://kfrm.com/