KCLY and KFRM are partnering with neighboring communities to share information about missing Kansas kids.  We have personally seen how a simple share can make a difference in finding these children and bringing them home.  This weeks missing Kansas children is 15 year old Shay Alyce Snyder of Wichita and 14 year old Makenzie Goodall of Wichita. Both of these children's are missing/endangered runaways.
Makenzie Goodall has been missing since July 30th 2021 and is now 14 years old.  She went missing from the Wichita area and is believed that she could still be in the Wichita area or possibly even the Kansas City or Independence, Missouri area.
She is 5'5″ and weighs between 155 to 165 pounds with black hair and brown eyes.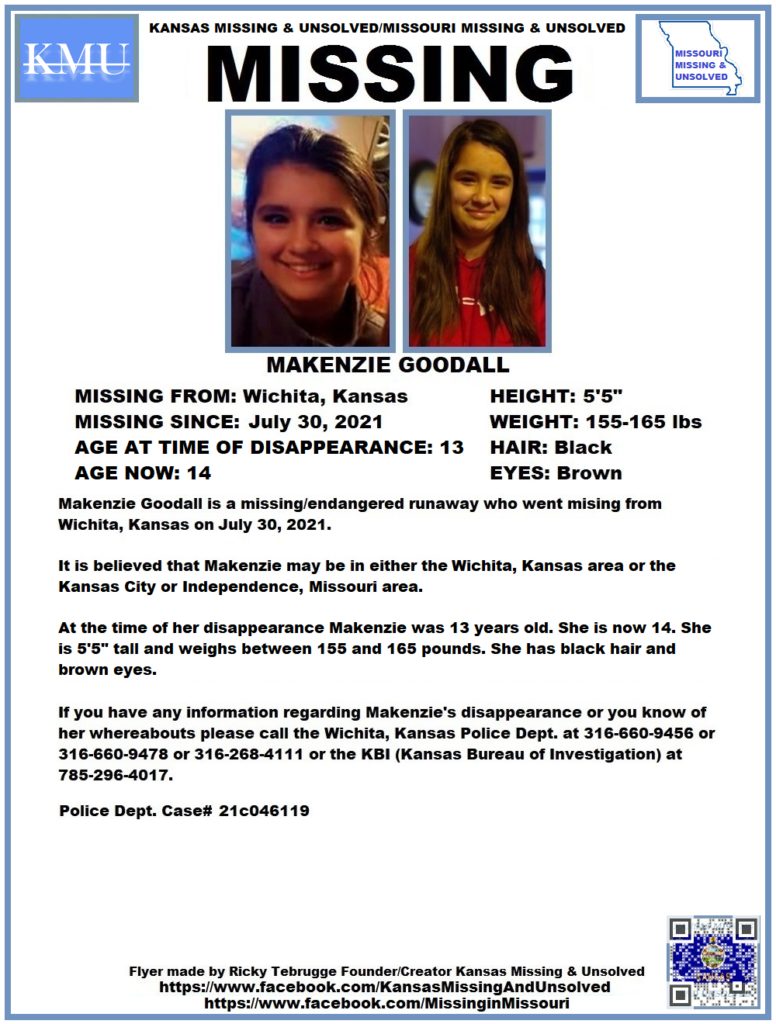 Shay has been missing since January 29th, 2022 and was last seen on the 700 block of North Ridge Road in Wichita.  It is believed that she is on the outskirts of Wichita.  Shay is 5'4″ and weighs approximately 120 pounds with brown hair and grey eyes.  Shay has a gap between her front teeth and scars on her left arms.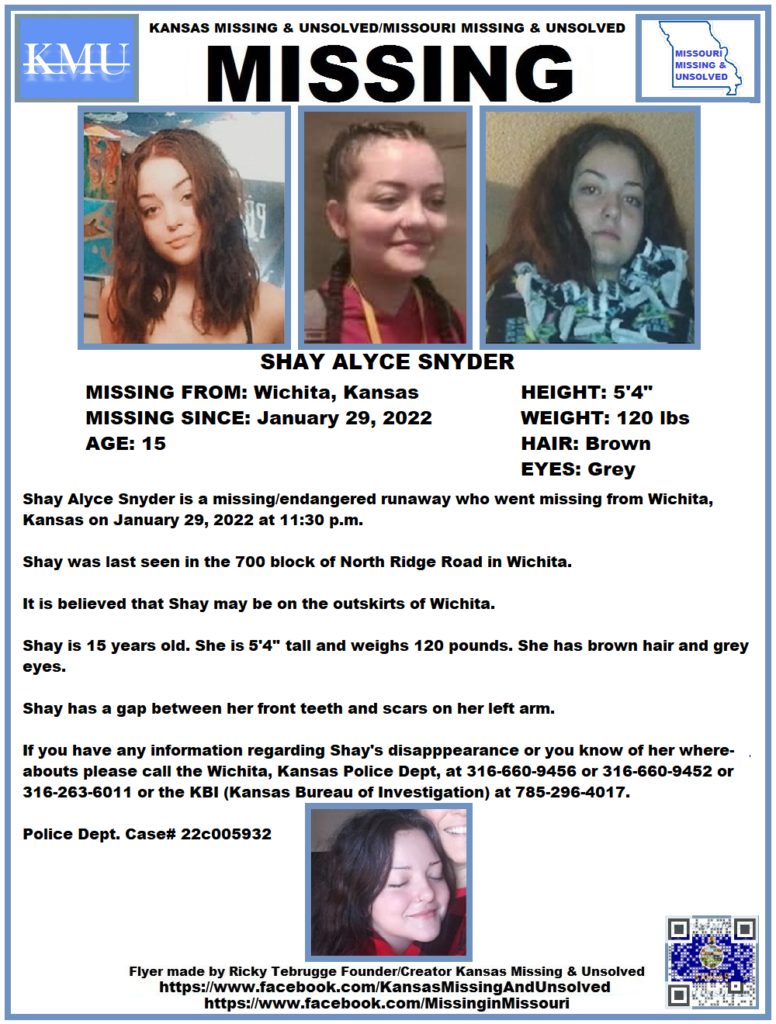 If you have any information on the whereabouts of these children, call law enforcement right away or the KBI at 785-296-4017.